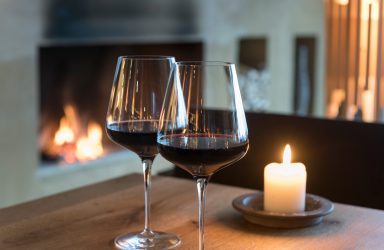 As the cooler weather settles in, come and experience a cosy getaway at our hotel hidden away in the Austrian Alps.
Fire and Wine: After a day on the slopes or hiking the beautiful Leogang Stone Mountains there's nothing better than cuddling up by a fire with a specially created cocktail or a fine glass of wine. Enjoy this romantic atmosphere in your private suite or get involved with our social Fire and Wine nights, where you can enjoy the atmosphere, music and drinks with other guests.
Bath with a view: Experience a night-in that simultaneously immerses you in the outdoors. Take a bath that overlooks the breath-taking landscape or opt for an outdoor rooftop hot tub under the stars and why not throw in a glass of champagne.
Get active: We offer a complimentary Mountain Life Programme that suits the extremely adventurous and those seeking calm, alike. From the ski slopes and bike tours to our range of fitness classes to indoor and outdoor yoga, there's something for everyone!