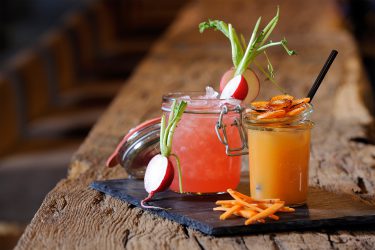 From the 17 – 2 April, the Leogang Mountains won't know what's hit them. Exploding on to the slopes, White Pearl Mountain Days is the winter music festival that will have the mountain rocking.
Here's why Forsthofalm is the ideal base to experience the event:
Music in the mountains: on 21 March and 1 April, the party comes to Forsthofalm. With famous DJs and Ibiza sounds, feel the beat in our KUKKA bar after an energising day on the slopes
Ski in and Ski out: with Forstholfalm's fast access directly on to the slopes, it couldn't be easier to join the party!
Fun, al fresco dining: there's plenty of global culinary delights for you to seek out amongst the mountain huts, but make sure you check out the delicious food on offer at KUKKA 
Wellness and power: once you're partied out, make sure to head to our Sky Spa. Soak in our outdoor rooftop pool, have a treatment, or enjoy a fun and active yoga session to wind down after a day of partying on the mountain.
  For more information about White Pearl Mountain Days click here.